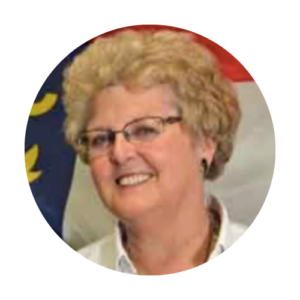 Mary Bethel is the Chair of the NC Coalition on Aging's Board of Directors.  Mary is retired as Associate State Director for Advocacy with AARP North Carolina in 2015.  Prior to coming to AARP in October of 2005, she worked for almost 30 years with the N.C. Division of Aging and Adult Services in a variety of administrative, supervisory and program capacities.  She is the recipient of numerous awards for her advocacy work in aging including the Order of the Long Leaf Pine, the 2019 Elizabeth Welch Award from the N.C. Division of Aging and Adult Services, and the 2012 National AARP Lyn Bodiford Award.  She has graduate and undergraduate degrees from NC State University. Mary served as the first executive director of the Coalition on Aging.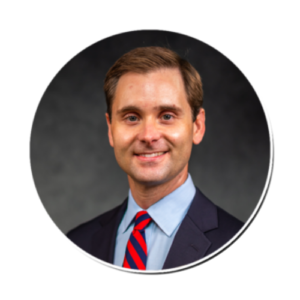 Adam Sholar is Vice Chair of the NC Coalition on Aging. Adam is the president and CEO of the NC Health Care Facilities Association (NCHCFA), a trade association for more than 90% of the skilled nursing facilities in North Carolina.  He entered this role over 5 years ago, and in it focuses on advancing solutions to the challenges facing those who provide aged and disabled individuals with post-acute or long-term 24-hour medical care, as well as preparing North Carolina to care for its aging population.  In addition to his role at NCHCFA, he is on the Board of Directors of the NC Institute of Medicine, a position to which he was appointed by the NC General Assembly.  He has also previously served in senior leadership positions in the NC Department of Health and Human Services.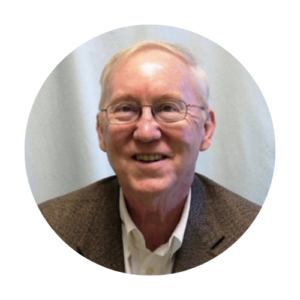 Dick Chady is the Secretary/Treasurer of the NC Coalition on Aging. After a career in journalism and public relations, Dick turned his energies to advocacy for older adults. He publishes the @NCThirdAge Twitter and Facebook sites for news of interest to seniors in North Carolina. As a resident of Carol Woods in Chapel Hill, he is a member of the NC Continuing Care Residents Assn. (NorCCRA). He has presented classes on "aging" topics at Duke's lifelong learning program (OLLI). And he belongs to several related state and national organizations. Dick earned his B.A. at Grinnell College in Iowa; an M.S. in Journalism at Northwestern and Master's in Library Science at UAlbany.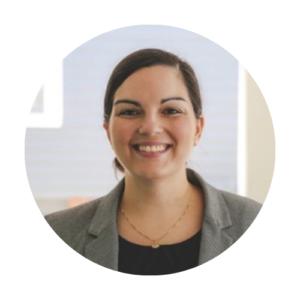 Kay Paksoy Castillo is the Executive Director of Friends of Long Term Care working to advance the quality of life for the 100,000 individuals who receive long-term care in North Carolina. In her previous position she worked over a decade Director of Advocacy, Policy, and Legislation for the National Association of Social Workers North Carolina Chapter. Kay is a Past-Chair of The Coalition, a statewide organization advocating on behalf of Mental Health, Intellectual and Developmental Disabilities, and Substance Use Disorder Services; and past Chair for the Mental Health Coalition.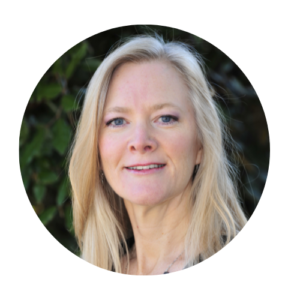 Lee Dobson is the Division Director of government affairs for BAYADA Home Health Care. Dobson is an experienced healthcare executive with over 28 years in home health care and hospice government affairs, public policy, and grassroots advocacy.  Prior to joining BAYADA, Lee started her healthcare career at Blue Cross and Blue Shield of South Carolina and later worked the Association for Home & Hospice Care of North Carolina and Carolinas Center for Medical Excellence.  Lee has a master's degree in public administration with a focus on health administration from Troy State University.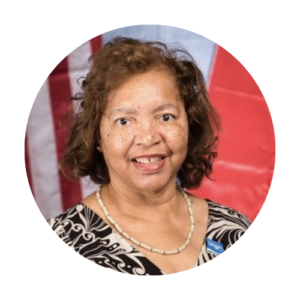 Martha Fowler is the President of the State Employees Association of North Carolina (SEANC). As a member of the SEANC Board of Governors, she also serves as Chairperson of the Planning Committee, Vice-Chairperson on the Retiree Council, and Past Chairperson of the Insurance Board of Trustees. Martha continues to advocate for state employees and retiree's goals, rights and benefits. During the span of her career, she has received numerous awards for her service, chaired many committees, served on boards, and held positions in her church. Martha retired in 2012 from the University of North Carolina at Chapel Hill with 33 years of state service.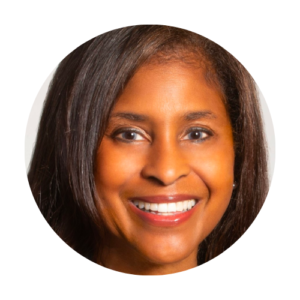 Deryl Davis Fulmer is currently serving as the community liaison for the North Carolina Retired Governmental Employees Association (NCRGEA).  Deryl spent her career in higher education. She served as chief academic officer and in vice presidencies and deanships in several institutions, including universities in Wisconsin and technical and community colleges in both Wisconsin and North Carolina. After 30 years in higher education, Dr. Fulmer retired in 2019. She currently teaches a doctoral course on inclusive leadership at Edgewood College, Madison, Wisconsin each spring. She holds a bachelor's degree in psychology from the University of North Carolina at Chapel Hill, a master's degree in cultural foundations of education and a Ph.D. in urban education from the University of Wisconsin-Milwaukee.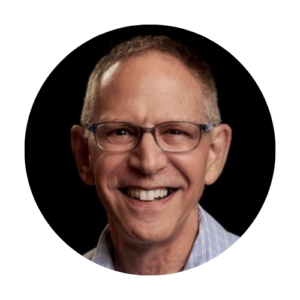 Les Geller is the Program Coordinator of SAGE Central North Carolina. Prior to retirement Les had a carrier  as an architectural designer in New Jersey and North Carolina, specializing in new home design, additions and renovations. In 2005, he served on the founding committee of the LGBT Center of Raleigh and served on it's inaugural Board of Directors. In 2009 he founded, and was the Program Organizer of Gay & Gray, a program of the LGBT Center of Raleigh. Gay & Gray evolved and is now an affiliate of SAGE USA and is known as SAGE Central North Carolina. Les created the SAGE Central North Carolina Senior Housing Initiative dedicated to educating existing housing organizations about the needs of older LGBTQ folks, and to building a new affordable senior housing community that is intended to be welcoming to people who are LGBTQ. Les serves as the Board Chair of Resources for Seniors.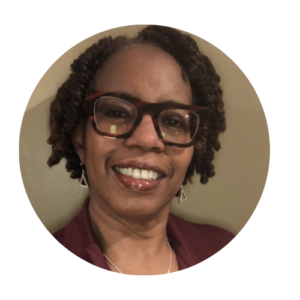 Mary Williams-Stover is currently the Equity-Centered Policy Manager, for The Center for Black Health & Equity. She has served the citizens of NC in several positions including Senior Director, NC Department of Health and Human Services Covid-19 Vendor Management Team, and Executive Director of the NC Council for Women and Youth Involvement. The NC Council for Women and Youth Involvement is one of several state advocacy agencies within the N.C. Department of Administration. Her goal is to encourage policy changes, increase individual and organizational commitment to improving women's health and voter participation statewide, and support a vision to make NC the best place for all people to Thrive. She is a graduate of the University of Maryland, College Park and member of Grace Bible Fellowship church in Cary, NC.